Post by desertsage on Dec 16, 2014 17:23:43 GMT -5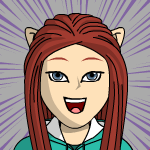 We have so many teas for you....
And Firefly... I grok. They fit a spot none of the others had fully, for me, too.
Star Trek we love (all forms) and have a ... few teas for. Working on more. Just "so many tea ideas, so little time." Although given the issues we're having trying to figure out a name for the mint cocoa, wondering if I should connect it to Pon-far or something.
I liked the original BSG (scifi I saw when I was a kid) and LOVED the reboot. I think half the reason my partner and I watch hawaii 5-0 is that an actor from Lost and an actor from the BSG reboot are getting regular work from it.
We like Doctor Who, possibly too much, given the number of Whovian teas we have... but Orphan Black I ended up deciding I didn't want to watch unless I could watch it with someone else so we could discuss while doing so.
I miss BTVS and Angel and.... Firefly and... am kind of annoyed that we haven't come up with any BTVS/Angel connected teas as yet. I have an idea on the backburner for something called 'Tara's Requiem' or 'Tara's Memorium' or something along those lines, but not sure if that should be our first geek tea from that frame. So, if you have any ideas, I am all ears.
Going back to Firefly, though... I have the original track of the theme.... and it is in almost all of my regular playlists.